How have we been keeping fit & healthy, and learning new skills this year?

We have really been working hard on improving our skills and understanding of a whole range of sports and activities this year. Our incredible competitive results are a testament to our hard work and team spirit once this school year.
Here's a list of the sports and skills we're developing in 2016-17

:

Tag Rugby
With additional specialised coaching from Wymondham Rugby. We have worked hard in all weathers, with over 30 children from years 3 to 6 braving wet Monday nights for extra training. Our three teams competetd incredibly well at the Wymondham cluster tournament, with one team winning and another narrowly beaten in the semi final. After some tough games in the South Norfolk finals, we fought our way through the county finals to claim a hard fought 7th from the 14 teams entered.
Swimming:
Weekly session
Dance:
After last year's Haka, this year we are learning Indian Bhangra Dancing in preparation for a sportsday dance-off
Hi-5 Netball:
Learning positions, rules and preparing to compete in inter-school competition, with Monday night after school training for year 5/6.
Gymnastics:
After spring half term we'll be developing our basic skills and combining them in a group performance
Basketball:
Learning new rules and improving passing and shooting, and preparing for South Norfolk inter-school competetion
Indoor Athletics:
We have all imporoved our personal bests in running, jumping , throwing, during Spring 1 term, and the athletics have won their way through to the county final again!.
Mountain Biking :
Outdoor and adventure skills on our residential field trip at Brancaster
Skills and Sports for the Spring/Summer Term:
Hockey
Cricket
Outdoor Athletics
Football
Dance
Click below for some memories of our 2011-12 activities: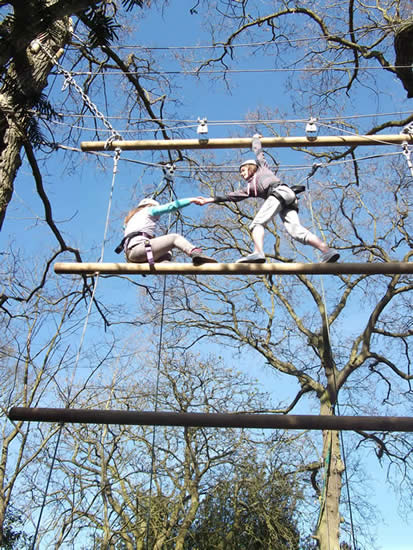 Charlotte and Alice
'Teamwork is Everything'