The Wymondham Cluster
Tag Rugby Finals
Following our success in qualifying for the Wymondham Cluster Tag Rugby Finals in January, we took a squad of players, from year 5 and 6, to compete for a place in the county finals. The event was held on Monday 27th February at the UEA, with a really early start (which showed in our first game).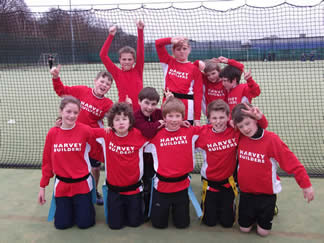 Due to our exceptional performance in the heats, we were pitted against all the large schools, showing that Wreningham can compete against the best. After a sluggish start, we soon clicked into our natural rhythm, scoring try after try. We narrowly missed out on qualification, but once again showed just what a group of talented and determined children we have in class 4.
Here are some photos from the day.