Welcome to

Read, read, read, read, read, read, read, read, read, read....
We will be adding lots of information to this page throughout November ( helping you out with those things we sometimes forget during our busy week : when to hand homework in, when to bring PE kit, when the spelling test is), as well as finding out about the exciting things we'll be doing in class.
We hope you'll find it useful.
---
Web links for Class 3 Topics and Work
Here are some useful websites for you to enjoy:
Woodlands Junior School A great interactive site

Look, cover, write, check. Improve your spellings with this fun game.
THE FRACTOTRON Practice your fractions against the clock
THE TABLE TREES Help with learning your tables.
THE TOTALLY MENTAL MACHINE Test your mental maths.
ADDITION TEST It all adds up!
ANGLE ACTIVITIES
THE DIVISION MACHINE
THE FUNCTION MACHINE
YOUR NUMBERS UP A Maths Game for 4 People
GUESS THE NUMBER
NUMBER LINES
SUBTRACTION MACHINE Practice your subtraction
NUMBER BONDS
BUTTON BEACH CHALLENGE
THE MULTIPLICATION MACHINE
DECIMALS & FRACTIONS
PROBLEMS
TOTALLY MENTAL MACHINE Challenging Real World Problems
BIG CALCULATOR
ANCIENT EGYPT


Akhet Egyptology
Ancient Egypt - British Museum
Children's History of Egypt
Egyptian Gods
Explore The Pyramids
Mummy!Mummy!
Mysteries of the Nile
The Pyramids:Design & Construction
Woodlands Junior School Egypt site
Snaith Egyptian Site
Write your name in hieroglyphics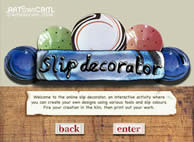 Volcanoes