Welcome to


Class 3's Page:

Dear Team Class 3,
Its great to be back in school again...
Mrs Rees, Mrs Fox and I would like to welcome you all back (and the class monster of course)..
If we are forced to isolate for 2 weeks, this page will have details of the work we will be doing from home, alongside Microsoft Teams. We will all be given a Microsoft Teams username and password, which will be detailed in the school newsletter on Friday 25th September.
!

Have fun this term - we've got lots of learning to do,
Mrs Cameron
---
"Class 3 School Lockdown Timetable"
---

The Class 3 Monster

Helped You Out During School Closure
Dear Team Class 3,
I will write to you each week to let you know what I've been up to. Click below to rsad my letters.
My letters to you, describing
what I got up to during school closure :
- Week beginning 13th April - 2nd Week Easter
- Week beginning 6th April - 1st Week Easter

---
If you would like to keep busy at home, here is a
reminder of things we decided together you can do:
and remember ....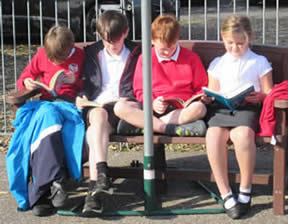 Read, read, read, read, read, read, read...
---
---
---
Lots of Fun Web links
for Class 3 Topics and Work
I'll add to this as I find and test out some site links.
ANCIENT EGYPT


Akhet Egyptology
Ancient Egypt - British Museum
Egyptian Gods
Explore The Pyramids
Mysteries of the Nile
The Pyramids:Design & Construction
Snaith Egyptian Site
Volcanoes
---