Useful Websites to Visit
Click on the links to visit these other sites:
---
CLIPART Websites
---
LITERACY Websites
LOOK COVER WRITE CHECK
SUFFIX & PREFIX MACHINE
JUNGLE ADVENTURE Story writing
ANCIENT GREEKS COMPREHENSION
HOMOPHONES
HOMOPHONES 2
PLURALS QUIZ
LITERACY QUIZ
Try the COUNTDOWN LETTERS GAME
---
Maths Websites
Try these links and find out maths can be good fun.
INTERACTIVE MATHS Lots of interactive Maths games
PRIMARY MATHS GAMES More interactive Maths games
THE FRACTOTRON Practice your fractions against the clock
THE TABLE TREES Help with learning your tables.
THE TOTALLY MENTAL MACHINE Test your mental maths.
ADDITION TEST It all adds up!
ANGLE ACTIVITIES
THE DIVISION MACHINE
THE FUNCTION MACHINE
YOUR NUMBERS UP A Maths Game for 4 People
GUESS THE NUMBER
NUMBER LINES
SUBTRACTION MACHINE Practice your subtraction
NUMBER BONDS
BUTTON BEACH CHALLENGE
THE MULTIPLICATION MACHINE
DECIMALS & FRACTIONS
PROBLEMS
TOTALLY MENTAL MACHINE Challenging Real World Problems
BIG CALCULATOR
DIVISION BINGO
PERCENTAGES
PERIMETER & AREA
TIME
WEIGH IT UP
MEASURES
---
French
---
Eco Websites
Here are some useful websites that we have found and used.
Lots of fun activities. Check out the Fun Zone.
The home for all Eco-Schools!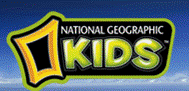 A great website to find out about what is happening in the world.