Welcome to Class 2's page.
This is our current curriculum topics map - have a look what we are learning in class about this year:
Class 2 Topics Map - Spring 2023

Phonics Information for Parents
As from 2022, Wreningham uses the Little Wandle Phonics Letters and Sounds Revised as its systematic phonics system. Clicking on the link will take you to the Little Wandlle parent's webpage, providing some helpful resources for you and your child.
---
---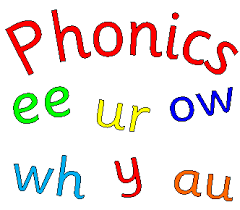 Phonics in Class 2
All children in Year 1 are given a 'Phonics Screening Check'. The following powerpoint explains what this entails and what your children can expect.
Screening Check presentation here
---
---
Come and see our beautiful butterfly, we worked really hard to weave the wings.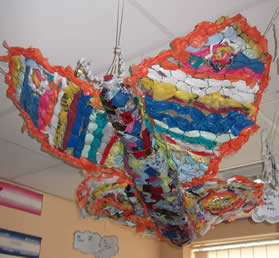 ---
Class 2 Look at Black History Month
In October we discovered it was Black History Month. We looked at the lives of some brave and courageous people who helped fight against the unfair, unjust and unkind ways in which black people have been treated.
Click the links below to find out what we have learnt.
Rosa Parks Jessie Owens Nelson Mandela
(See our medals) (See our Mandela Crowds)
---
What did we get up to in our
home learning in Lockdown?

2. Click here for the latest week's Class 2
Writing and Topic Activities page


Click here for the 'Just For Fun'
SATs Paper Page: 2019 Papers and Answers
Here are some interesting websites that you may enjoy looking at.
Full of fun activities.