Results of 2018
'Settling In' Parent Questionnaire
At Wreningham CE VC Primary we really value a good home school partnership.We recognise the importance of settling the children in to their new school and we do all we can to help the children in this process so that they feel secure, confident and happy in our school. Here are the results of the September survey completed by parents of new reception children.
2018 Settling In Questionnaire Results
Results of 2018 Parent Questionnaire
Here are the results of the parent questinnaire sent out with the 2018 end of year reports. Many thanks to all those parents who replied with their views on the school, how we are doing and what we need to do to make school life at Wreningham even bette for our children.
2018 Parent Questionnaire Results

Parent Support for Children Online
Please visit the CEOPS ThinkUKnow website if you need advice or support on your child's use of the internet. The site
contains many support resources for parents.
Not sure what your child is doing on Instagram / Facebook / Snapchat / YouTube, or what the risks are? This is the ideal link for you: there are some very useful free guides here.
Click on the logo above to visit the site.
These other sites provide excellent, up-to-date support and advice for parents who need to untangle the online world which.our children seem to know much more about than us. Lots of practical and essential advice for keeping children safe.
NSPCC site- keep track of what your child is doing on social networks and learn how to keep them safe
Net Aware - developed by NSPCC and O2
O2 NSPCC HELP -LINE for Parents
---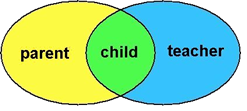 If you have yet to sign a Home School Agreement
please download one here and return to the school office.
Thank you.
Click: Home School Agreement

Parent Questionnaire Results July 2016
---

Can you spare some time to listen to children read?
The school is always looking for parent volunteers to hear
children read. If you are interested in helping in school,
please speak to the school office. Attached is our
Quick Guide to Safeguarding Children we give to all volunteers:
Safeguarding Leaflet for Volunteers
---
Supporting Children with
Special Educational Needs and Disabilities
(SEND)
Attached is the Wymondham Cluster of Schools SEND parent Booklet.
Clink on the link for more infrmation with regard Special Educational Needs.
Please click on the links to the left to find the information
that you are looking for. If you cannot find what you want,
please contact the school here.
Below are a few links that you may find useful.
---
---
---
BBC Parents Pages
---
Parentline Plus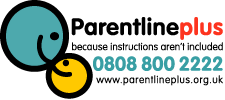 ---