Scroll down for the clubs available in school during the
2019 / 2020 year.
If you would like any further information please contact the club organiser or the office.

Please remember that the staff who run these clubs give their personal time and commitment freely so you can learn, enjoy new skills and have fun outside your classroom. Please be committed to attending every week if you decide to join a club.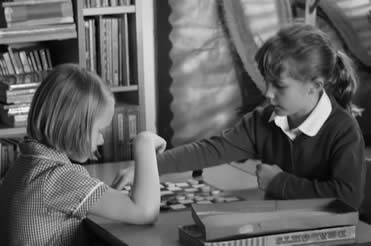 Day

Activity

Year

Monday

3.10 to 4.30

Autumn to Summer 1

(After School)

Tag Rugby

(Mr Hodge)

Years 5 to 6

Thursday

3.10 to 4.30

Spring/Summer

(After School)

Netball

(Mr Hodge)

Years 5 to 6

Tuesday

All year

(After School)

Senior Sports Club

(Mr Hodge & Mr Jones)

Infant Sports Club

(Mr Colbeck)

Years 3 to 6

Years R to 2

Thursday

Spring & Summer

Art Club

(Ms Leader)

Years 4 to 6

Tuesday

Autumn 1 and 2

(Lunchtime)

Cards and Board Games

(Mr Hodge)

Years 3 to 6

Wednesday

Autumn 2019

(Lunchtime)

Computer Club

(Mr Hodge)

Years 3 to 4

Wednesday

(After School)

Football

(Super Soccer)

All

Wednesday

(After School)

Wild Wrens Ecco Club

Years 1 to 6

Thursday

(Lunchtime)

Recorder Club

Class 3/4

Thursday

(Morning Break)

Sewing Club

(Mrs Sharpe, Mrs Griib)

Years 5 & 6

Thursday

Autumn 2019

(Lunchtime)

Computer Club

(Mr Hodge)

Years 5 to 6

Thursday

Autumn 1

3.10 to 4.30

(After School)

Year 5/6 Girls Football

(Mr Hodge)

Years 3 to 6

Thursday

Spring 1

3.10 to 4.30

(After School)

Basketball

(Mr Hodge)

Years 5 to 6

Thursday

Spring 2

3.10 to 4.30

(After School)

Hockey

(Mr Hodge)

Years 5 to 6

Friday

Spring 2 & Summer 1

3.10 to 4.30

(After School)

Netball

(Mr Hodge)

Years 3 to 6

Friday

Summer 1 & 2

3.10 to 4.30

(After School)

Cricket

(Mr Hodge)

Years 4 to 6

Thursday

Autumn 2

3.10 to 4.15

Table Tennis Coaching

(Mr Hodge)

Years 4 to 6

Friday

Autumn to

Spring 1

3.10 to 4.30

Sportshall Athletics

(Mr Hodge)

Years 4 to 6

Monday

Summer 2

3.10 to 4.15

Drama

(Mr Hodge)

Years 5 to 6