Welcome to Class 1's page
Put a rainbow in your window, just like our fantastic Noah's Ark hall display .
We are so happy to all be back in school again.
Class 1 enjoyed a day at the beach
on Thursday 16th July
... oh I do like to be beside the seaside....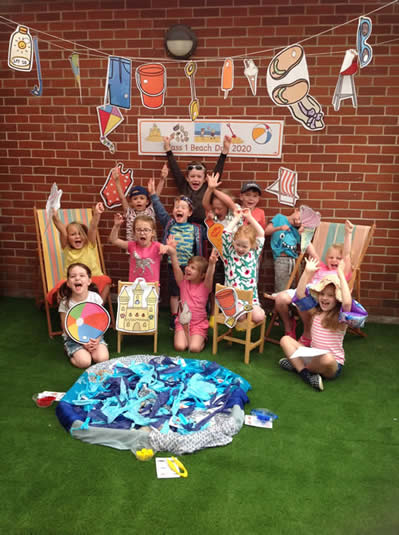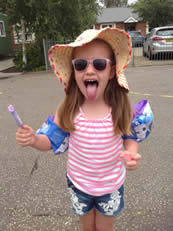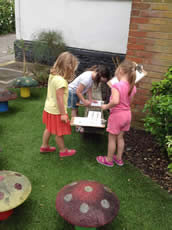 Ice lollies and sea-side actvities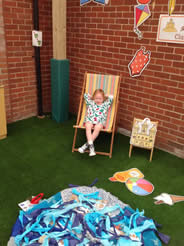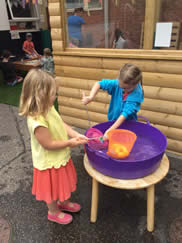 Deckchairs on the beach and rockpooling...
School Work if we are forced to
isolate for 2 weeks:
Hi Class 1,
If we are forced to isolate for a fortnight, I will put a set of activites up for each Monday. Each week there will be Maths and Writing/Topic work or mini-project work. You can complete the work in the books provided, using photos, pictures, writing etc.
Ms Leader
PS: Dear parents and carers, we thought you'd love to see what the children in school over the summer 2020 term got up to:
Here's our topic wall about 'Under the Sea'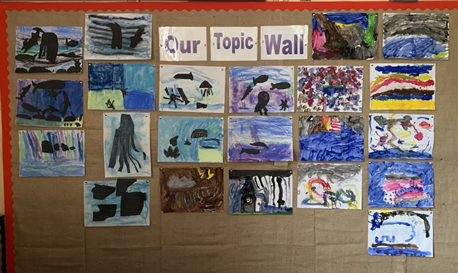 Here's our fantastic fish wall...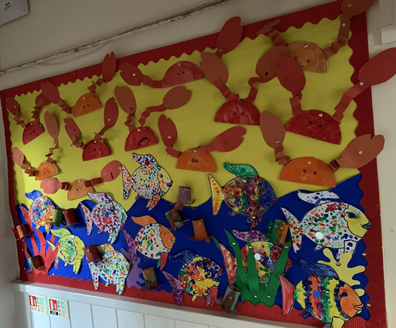 Here's our doubling ladybirds...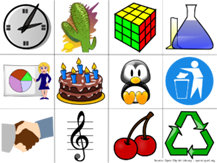 Writing and Topic Activities Page
---
---
In Class 1, we always love to go outside. We are lucky enough to have a beautiful garden wher we can plant seeds and bulbs and watch them grow..
.
---
Bears Everywhere

We've all been on a bear hunt in class 1.
Have a look at our fantastic wall display.
Long wavy grass,
deep cold river
and thick oozy mud...
Swirling whirling snowstorm,
narrow gloomy cave...
---
Try this fun link: