Bikeability in the May Rain Teaches
Essential Safety for Our Cyclists


Jamie from SJ3 Outdoors came to deliver the Level 1 Bikeability training to all of Class 3.
As part of the national programme, the level 1 course aims to develop mastery in cycle handling in an off-road environment and prepare riders for cycling on the road.
Class 3 loved being able to cycle around the school playground. The rain didn't even stop them from joining in.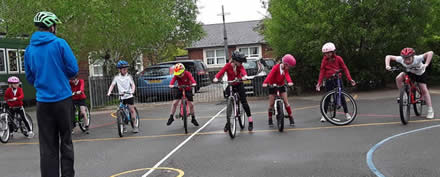 The children had lots to say about today's outdoor learning:
"It was very educational because you learned how to check your bike and make sure everything is ok before going out and riding it."
"It was fun! We got to bring our bikes into school and ride around on the school playground."
"I think it was really good because we learned how to keep safe on our bikes and we all really enjoyed it."
"I found it very fun because we were weaving in and out and taking our hands off the handlebars safely. We also learned how to tighten our helmets properly and take care of our bikes."
"It was fun and I would love to have it every week!!
"I loved everything we did and we got to bring our bikes into school!"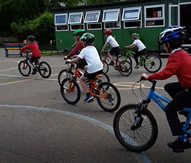 ---
Human Anatomy Science Outside:

Another sunny day in April saw class 3 explore the anatomy of the human body in the fresh air, turning our playground into a giant scientific sketchpad.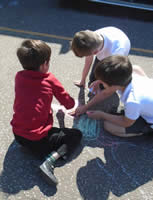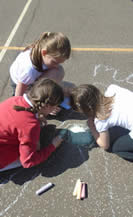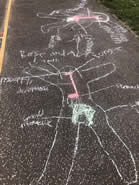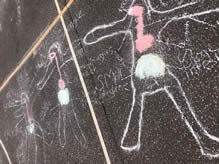 They started their new science topic of 'Animals including Humans' with some invigorating outdoor classroom work.. The first lesson was all about the human digestive system.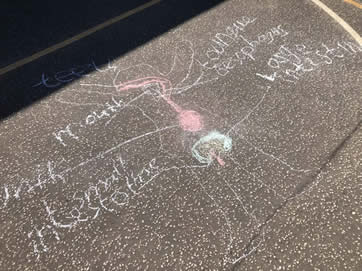 "We first chatted about what we knew about it, and then discovered the names of its basic parts. Then, we went outside, traced around a friend and drew the basic digestive system in the outline. Lastly, we had to label our diagrams. "
"Afterwards, on post-it notes, we wrote down some of the questions we have about the human digestive system and its parts."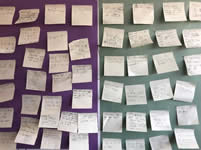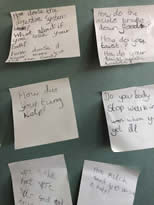 ---
Class 4 Learn About the Solar System 'Hands-On':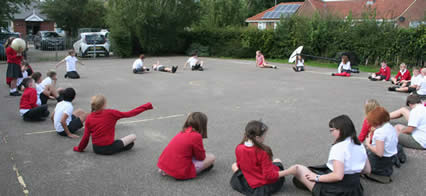 The solar system is a big place - a seriously big place. So getting outside to cretae a working model was extremely heklpful to our understanding of how the movement of the earth around the sun affects our idea of time.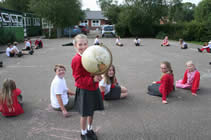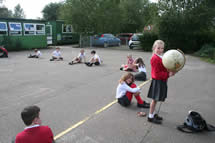 We created our outdoor 'space' classroom to mimic the earths orbit, along with investigating how the moon orbits both the earth and the sun. Our outdoor classroom really helped us get to grips with the idea of a leap year: moving our globe and rotating it whilst on its journey allowed us to w see clearly how 365 and a quarter day orbit makes sense... and all that fresh air really sharpened our thinking.