Remember: I have high expectations of you, so you must have high expectations of yourself. Hand in work which you are proud of.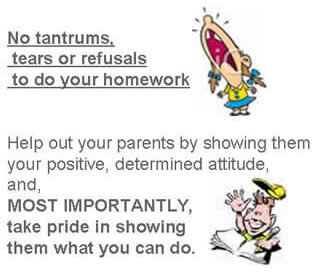 Let your parents help and support you with your homework - learning is learning and getting advice and help is not cheating; it just shows you are thinking about what you need to improve.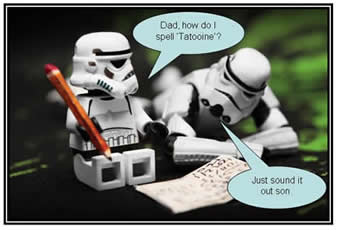 However, don't let your parents actually DO your homework for you; I don't want to mark their ideas, I want to see yours. If you're stuck, just come and tell me on Monday and we'll look at it again together - don't wait until Tuesday or Wednesday.
---
Homework:
Summer Term 2 - 2018
Given Out: Friday 8th May June
Maths:
We have spent time today speaking about choosing
1. Full Times tables test on Friday 15th June
Tables 2 to 12 (This homework was given out on the Friday before half-term, giving you three weeks to practise)
Hand in Wednesday 14th June
2. Use a bar to draw a picture of the problem on the sheet. Add a bar underneath to show your thoughts on the next step to get to the final answer.
Don't worry if you find the answer difficult to get - I just want to see if you can draw the problem in a picture-like way.
If you can get a final answer, that's a bonus.
Come and see me on Monday if you're totally stuck and I'll give you some extra steps to help.
Spellings:
Test on Friday 15th June
We have spent time today speaking about choosing the 8 words you think are always causing you difficulties from the 5/6 list. Choose your own 8 words! Use the sheet handed out to test yourself. NExt week everyone will have their own individual test
Here are the pdf documents of the two lists:
This term we will also be continually returning to those useful words in the Year 5/6 Spelling list from the National Curriculum. Heres a list for your quick reference.
It's good to practise these words whenever you get the chance.
---
Previous homework:
Literacy:
Year 5/6 : Due in on Wednesday 21st January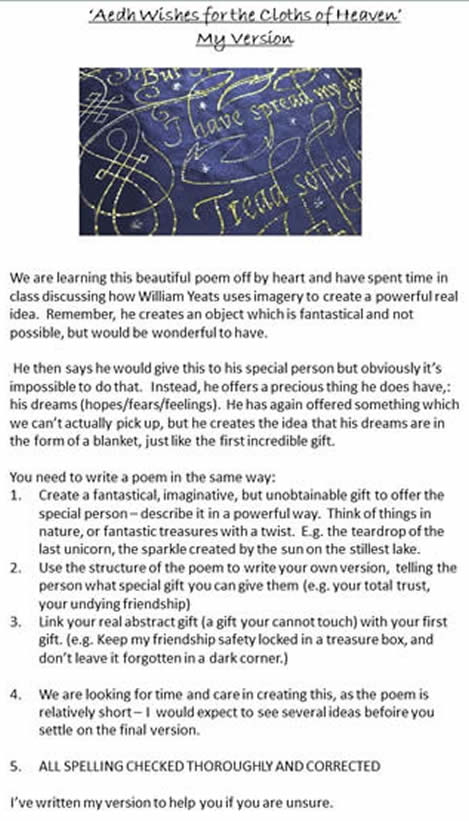 Had I the delicate sparkles of the morning sun on the surface of the coolest, stillest lake,
Glinting and gleaming, flitting in and out of existence,
The silver light and the gold,
I would take those sparkles and set them in the finest necklace,
For you to  wear around your neck,
But I, being poor, have only my courage,
I have shaped my courage into a golden bracelet ;
Wear it with belief, for together we can face anything.
Here are my pdf versions and blank writing sheets if you need extra:
PDF Download: Cloths of Heaven Homework.
---
---