Harvest Festival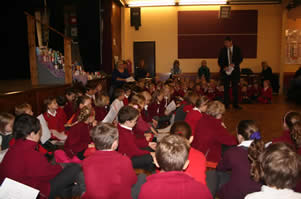 Here are some photos of our Harvest Festival. Every class performed a harvest related song or poem.
We found out that all our food donations will be distributed by the Salvation Army to people in our local area who may not have enough in money to buy good food, or who may be finding life much harder than we do.
A huge thanks to everyone who brought in food.
Mr Jones introduced our new 90KG Rice Challenge. If we can successfully sell 90 Kg of rice, we will raise enough money to allow a farmer in Malawi to send their son or daughter to school. With everyones' help we can definately achieve this and help make a huge difference to another child's life.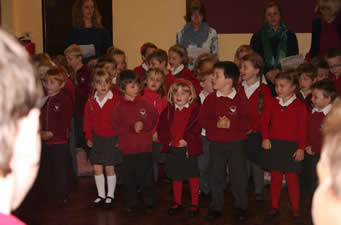 Beautiful Class 1 singing...
Class 2 told us all about food...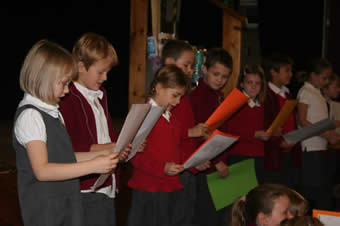 Class 3 performed their harvest poems...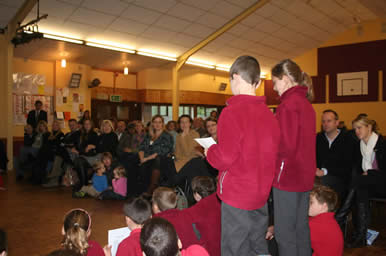 Thomas and Lacey from Class 4 read poetry
We found out where our food donations would be going.