The Garlic Theatre Production
'Monster in the Piano'
Here are some photos of the recent production held in school. You can see we all thoroughly enjoyed the new production.
As the show was in it's early stages of production, we were asked for our views after the performance. The theatre company were impressed with our thoughtful, positive feedback.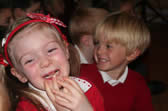 You can see we really enjoyed the show!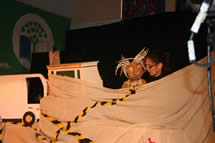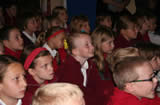 Our eyes were glued to the stage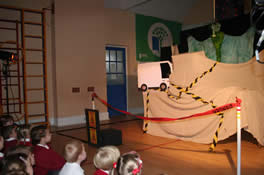 The 'monster' emerges...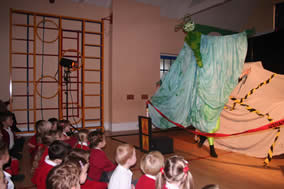 Is it a moth or a butterfly?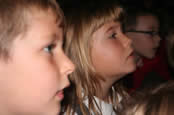 Watching intently...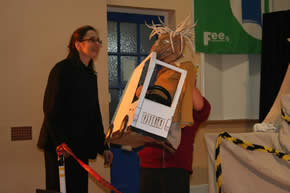 Tom gets a chance to operate the puppets