Blogging with Mr Wise

Week beginning 15th September 2014
Written by Zoe
This week we did literacy and in literacy we did the little blue alien. Then we had play time. After that we did numeracy. We did place value. Place value is like partitioning. Partitioning is splitting tens and units. Then we did shadows. We had to go and stand in a space outside. Then someone had to draw with chalk around our shadow. Then we had to write our name and the time. Later we did them again and they had moved!
We learnt that it takes a whole year for the Earth to rotate around the sun and spinning around itself takes a day. After that it was lunch time.
On Saturday I went to Morrisons and after that we did a sticker book. Then we went roller-skating. I put skates on Mr Wise and he came with us. We met Emily there, we had lots of fun. I helped Daddy build a door and I painted it.
Week beginning 8th September 2014
Written by Keaton
This week we had a letter from an alien and we wrote a letter back.
We learnt about how God built the whole world in 7 days. First was the light and the dark
In PE we played Hockey which was fun and we learnt you are not allowed to touch the ball or put your foot on it.
I got chosen to take Mr Wise home with me this weekend. We started our own facebook page where we wrote all about our adventures. We played football, went out for lunch and went for a big walk at Knettishall Heath.
---
Week beginning 7th July 2014
Written by Finlay
This week I have done lots of things at school. I did some maths. I did multiplying and dividing and I got it all right. I did a timeline in my Fundenhall work. I had lots of fun at the teddy bears picnic and fed my teddy crisps! On Friday we saw the music concert. It was good because Marley played the piano. I am learning to play 'Twinkle twinkle' on my dads keyboard at home.
At the weekend I went to a fete in Wymondham and I biked all the way there. I had a go at fishing boats. I like it because if you got boats you got a sweet!
On the way back I got loads of midges on me!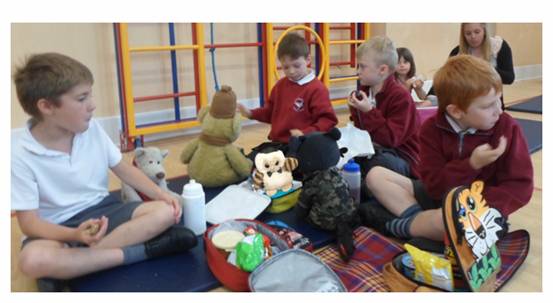 ---
Week beginning 30th June 2014
Written by Alec
Today I went to Shotsham ford and I thought it was going to be flooded but it wasn't, it was fine. We went on the bridge and it was scary. I went in the water with Mr Wise and it was fun. All the water was coming from under the bridge and it was moving very fast.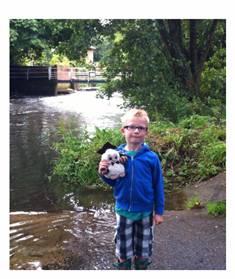 ---
Week beginning 23rd June 2014
Written by Marley
Last week we made WW1 footballs for the art exhibition. I liked doing the poppies. On Wednesday Class 2 went to Fundenhall church and it was fun there. We made stain glass windows out of tissue paper and we did a quiz. Class 2 made pictures of horses in WW1. We looked after caterpillars in class and this week they came out of their cocoons and we released them into the nature trail.

Finding the difference in numeracy is when you subtract 1 number from another number that is what we have been doing in maths this week. We did some tests this week and in the phonics test I only got one wrong!
Edith Cavell was a nurse in WW1 and she wrote a diary and she helped people who got injured in WW1.
On Friday my nanny and granddad came to stay and they bought me 2 presents for my birthday. We went out for dinner and we had ice cream for pudding. On Saturday my family went to tidy up day and I dug the bark into the wheelbarrow and built a bug hotel. It was fun.
---
Week beginning 9th June 2014
Written by Ellamay
Mr Wise's stay at Ellamay's house
In Music, we have been doing Jack and the Beanstalk story with singing. Then we did the beat to the song by clapping our hands. We learnt that if you clap the song you can see if the beat is the same as the other beat.
In PE we did how you can do underarm chest pass and overhead passes. The one that we learnt was underarm.
On Saturday, Mr Wise came with me, my Mummy and my Daddy to get me a tennis racquet. When we got it, Mr Wise came with me in the garden to watch me play tennis. Then finally on Sunday it was Fathers' Day and Mr Wise helped me design a football t-shirt.
That was my weekend with Mr Wise.
---
Week beginning 2nd June 2014
Written by Rebecca
In class we learnt all about rhyming in literacy and in maths we have been learning about repeating patterns and sequences. We have been dissolving also. The last thing we did was designing World Cup t-shirts which was really fun.
At the weekend Mr Wise went to the fair in Waterbeech. When we got there Mr Wise, me and Nathan went on a ride. It went round and round in circles. Then after that we all went on a very tall slide that went really fast. We only had to pay £2 for 3 times. After that again all of us went on our last thing, it was a merry go round. It went low and high and we went round in circles. Then for £2 we bought some candy floss.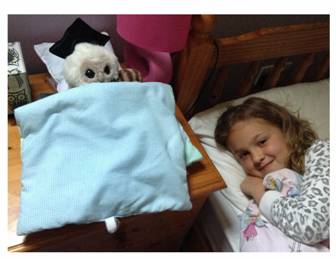 ---
Week beginning 19th May 2014
Written by Zoe
At school we did bridging for example 26 + 9 we would do 26 + 4 = 30 then add on 5 = 35. Next we did fractions like ½ of 10 is 5.
I learned about oceans. People are killing fish. People aren't recycling enough and the ozone layer is getting hole in it and the sun is melting the polar bears ice. And they won't have anywhere to live! We need to help!
On Friday we walked to Mollys house with her. It took 2 and a ½ hours! Mr Wise came too! On Monday I wasn't well, I watched tv. On Wednesday Molly came round and we played frozen. I was Else and Molly was Anna. We had lunch together and we had lots of fun.
Me and Ella went to Bewilderwood on Friday. Mr Wise loved it, so did me and Ella.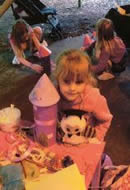 Sunday I went climbing with Amelia and Daddy. I was very good and after that I went to Amelias house. I played with the water, it was very fun.
---
Week beginning 12th May 2014
Written by Violet
We learnt in numeracy about number bonds to ten. We learnt adding and subtracting and finding the difference.
In Literacy and science we researched facts about the ocean using the internet and non-fiction books.
In art we used different methods to draw and paint water.
In RE we talked about why people visit Church.
---
Week beginning 6th May 2014
Written by Josh
This week at school was SATs week for Year 2. Every day we had a test. Everybody had to be silent so we could concentrate. Some of the questions were very hard but at the start of the test Ms Carpenter gave us a cake which was yummy!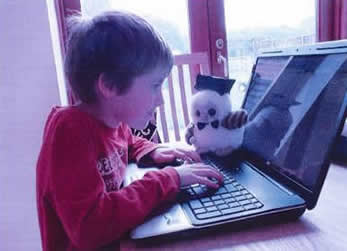 ---
Week beginning 17th March 2014
Written by Charlie
At school we added multiples of 10. We read about Horrid Henry and did line drawings of him. We drew a town and I drew a castle and a lollipop shop! At the weekend Mr Wise saw me win a trophy at my karate grading. On Sunday we went to Duxford and we saw the fastest airplane they have every built, it's called the Black bird. Mr Wise sat in Concord! We got very wet when it hailed!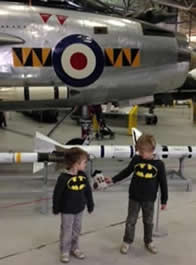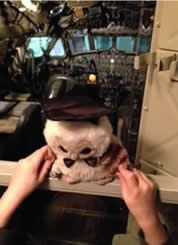 ---
Week beginning 17th February 2014:
Written by Beth
Mr Wise goes on holiday to Center Parcs with Beth
Mr Wise met a muntjac deer!
Mr Wise met a duck.
Mr Wise went swimming.
Mr Wise went paddling with me.
Mr Wise did pottery.
---
Week beginning 27th January 2014:
Written by Lola
This week in numeracy we were adding up 3 numbers to see what the total would be, I liked it when I did it on the whiteboard with Miss Carpenter.
I have a tip to add three numbers quickly:
4,5,6 tip 4+5=9 +6=15
I liked learning about the great fire of London in history. It happened in 1666, on a Sunday at the bakers shop. The baker was called Thomas Farrinor. I found out lots of information on the computer.
I enjoyed learning how to play hockey, Miss Carpenter tackled me and I tried to tackle the ball back. Then I had a go at tackling people, but you do not swing the hockey stick back or it might hit someone in the face. Playing hockey keeps you fit and it is good exercise, so me and Mr Wise went roller skating on Saturday to keep fit!
---
Week beginning 20th January 2014:
Written by Emma
This week in Class 2 we have been learning about the Great Fire of London. We learnt that it started in a bakery in September 1666. We learnt that the fire spread fast due to the wind and six people lost their lives. The mayor did nothing and went to bed. Lots of people got on boats and sailed away down the river Thames. We played a question and answer game in literacy on the great fire of London. We had Mrs Phoenix come in and do some PE with us. We played in 2's. In music we sang Bobby Bongo and listened to every day sounds like a tummy rumbling and a door closing. In maths we have learnt about adding and subtracting 10 to and from a number. Also we have been learning about odd and even numbers. Odd numbers you can't share out but even numbers you can. We looked at chalk painting in art made about the great fire of London. We painted pictures of the great fire of London.
---
Week beginning 16th December 2013:
Written by Ruby
On Monday the class and I watched Shrek 1. it was really fun. On Monday we also had the Christmas party, just class 1 and class 2. the party was really fun.
On Wednesday class 2 made the christingles. First we put red tape around the orange, then we put tin foil on the orange and poked a candle through it.
After that we put cocktail sticks in the orange, then we put two sweets on each cocktail stick then "voila" the Christingle was done. On Thursday we painted pictures for our calendars, which was great fun.
On Thursday we did some Christmas tress pop up cards. At lunchtime I had a delicious Christmas dinner plus all the teachers brought us our dinner.
On Thursday, in the afternoon Mrs Coxon kindly gave the class knitted stockings with 4 mini sweets.
On Friday in the morning the class watched Puss in Boots. At playtime a new boy came called Freddy and some of the girls in year 2 showed him around the school. After break we finished Puss in Boots. Afterschool I made a gingerbread house at home. Here is a picture of it.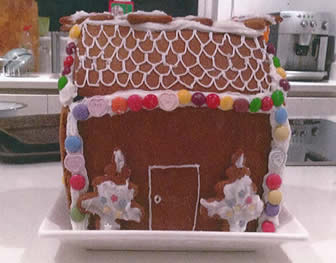 ---
Week beginning 9th December 2013:
Written by Lucy
We have been doing lots of Christmas things at school this week.
In maths we had to make £2 using different coins to put in stockings. We worked out how many carrots, sprouts, buttons, stones and sticks we needed for 2, 5 and 10 snowmen.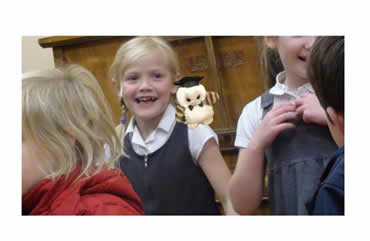 In literacy we learned about the bear and the hare advert. I think the hare was sad at the start because the bear was going to hibernate and would not see Christmas. At the end the hare was happy because the bear got to see Christmas for the first time.
We did our Christmas play on Thursday and Friday. Everything was really good. The parent's thought it was fabulous and they all clapped very loudly at the end.
We did a carol practise because we need to know them for the Christingle at the church. My favourite carol is 'Away in a Manger.'
---
Week beginning 2nd December 2013:
Written by Eleanor
This week in maths we've learned all about money. The Pentagons and Hexagons children had to go onto pounds! We use big magnetic money that sticks onto the white board. I don't have big magnetic money at home but here's a photo of Mr Wise and me sorting out the money in my cash register.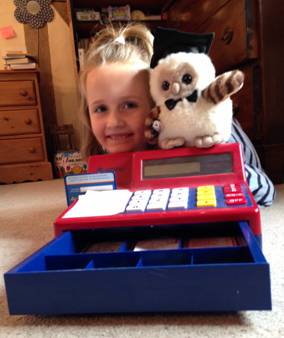 On Tuesday afternoons we have change-over with Mrs Griib. My group (Group Two) start with P.E with Mr Colbeck then we go straight to Class One with Mrs Roberts. Then we go back to Class Two with Mrs Griib. We made Christmas decorations this week.
On Wednesday we painted the Christmas play scenery. We also watched the John Lewis advert about the Bear and the Hare. It was sad when the bear went to hibernate but it was alright in the end because the Hare gave him a Christmas present. My story is on our Wow Wall!
On Thursday we did the Christmas play in dress rehearsal. It was fun. The costumes look really good and I really like singing all the songs.
Finally it was Friday (Phew!). We had the Reading Cafe and people's families came to it. We did all kinds of things about a book called The Jolly Christmas Postman and we wrote letters and we decorated real biscuits then we ate them. In the evening there was a school family disco in the village hall and it was really fun. We did The Gangnam Style and Father Christmas came with chocolate. Friday was the best day of the week.
---
Week beginning 25th November 2013:
Written by Lucy C.
My favourite thing in school this week is: making posters for the Christmas play! In assembly Miss Carpenter said 'There's going to be a handwriting competition!' So in the afternoon we did our handwriting and then we practised the Christmas play. We practice the play so we can be very good! We practice also with Class 1.
On Tuesdays and Thursdays we do P.E and on Thursday we pretended to be Bubbles with Miss Cragoe.
This Wednesday was Maths Morning and lots of mums and dads came in to look at how we work out sums. Now I am going to tell you that in numeracy this week we learnt about doubling and it is quite hard!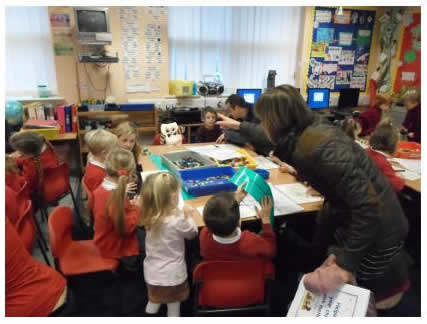 Friday afternoon we brought in a picture from home of our family and we had to write about it and then we stuck it on coloured card. We've also been learning about the Rainforest so we made posters to tell the lumberjacks not to cut down the trees because the people who live in the Rainforest will have nowhere to live. Also this week we sorted out animals from the rainforest using a Venn diagram.
---
Week beginning 18th November 2013:
Written by Joe Peck
This week we learnt about Anti Bullying Week and we learnt about STOP
Several Start
Times Telling
On Other
Purpose People
We did science learning and we investigated which of our hands is the best.
We did taking away in maths.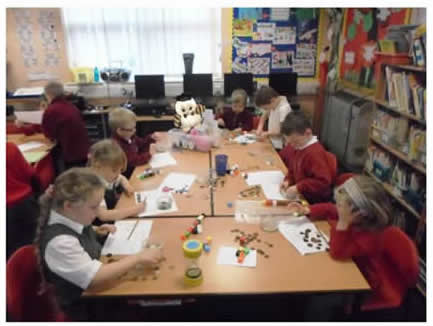 This is a picture of us conducting our right/left experiment
---
Week beginning 11th November 2013:
Written by Mr Wise(with some help from Milly)
This weekend Millie took me home. While I was at school I helped Millie to settle into her new class. On Monday it was Remembrance Day. We all had to be quiet for one minute. I tasted lots of different breads from lots of different countries.
My favourite bread was tiger bread which comes from The Netherlands. We wrote a letter to our new pen pals in Brazil. We learnt about shapes including circle and hexagon. I'm looking forward to Children in Need day because we have to dress up!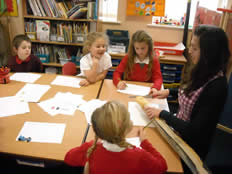 ---
Week beginning 4th November 2013:
Written by Eleanor P.
This week Mr Wise has been helping everyone. He watched us work on Rainforests and this is what we did; draw rainforests, write about rainforests and do both!
For Literacy we have been learning about non-fiction books. They have an index, glossary and contents page.
We had an opera by Class 4. It was Hansel and Gretel. There were rats, the children and the mad witch. It was amazing.
Mrs Kittle helped us make some pop-up books. First we had to get some sugar paper and cut out straight lines. Then we folded it tight back and forth and inside, opened it up and voila! It's done!
For Firework day we had to draw with chalk some fireworks and a bonfire with a Guy on top.
In numeracy we learnt about seasons, months and days of the week and we recapped them.
Every Friday we have Golden time. I played with Mr Wise and we did lots of different things together.
Mr Wise spent Remembrance Sunday with Eleanor and her family. Here is a lovely picture of him sporting his red poppy.