House Points and Dojos

:



Kingfishers Greenfinches


Yellowhammers Robins
Everyone in school belongs to one of the four houses above.
Our Housepoint Reward System
When a child finishes the day on green in our class behaviour system, they recieve a housepoint.
Children (and sometimes even the staff) can earn extra house points if they achieve gold during the day : for positive behaviours such as being kind and thinking of others.
Every week the winning house is announced in assembly, and at the end of each term, those children who have earned the most housepoints for their house are rewarded with a certificate in celebration assembly.
Throughout the year, children can earn their bronze, silver and gold badges as they accumulate their housepoints.
House Points Winners 2019-20:
Well done to

Yellowhammers

, who retained the Housepoint Trophy in 2020.
Due to Covid disruption, the award for 2020-21 was put on hold, but who will be this years winner?
Results to be announced at the end-of-year leaver's assembly in July 2022.
Previous Years Winners:
2018 - 2019
Yellowhammers
2017 - 2018
Yellowhammers
2016 - 2017:
Greenfinches
2015 - 2016:
Greenfinches
2014 - 2015:
Greenfinches
2013 - 2014:
Kingfishers
2012 - 2013
Yellowhammers
2011 - 2012:
Greenfinches
2010 - 2011
Robins
---
---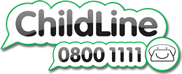 http://www.childline.org.uk/Pages/Home.aspx
Childline 08001111. Get help and advice about a wide range of issues, talk to a
counsellor online, send Childline an email or post on the message boards.