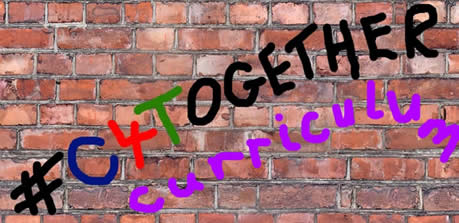 This Term's Theme is;


This Weeks Activities:
Instructions are in RED
Last Week's Top 3 Kahooters:
(Remember, if you don't sign in Kahoot with your initials, you won't be counted on the leader board - no nicknames)
Well done to OR, following up on his
Star Wars Kahoot success, the 'Spaghetti'
Kahoot Champion
with MPH and LB silver and bronze!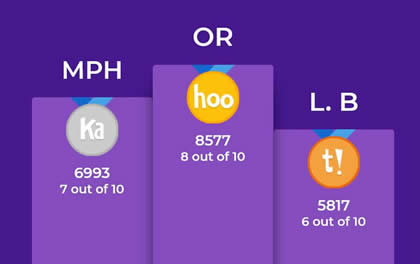 Last Week's Design Work:
If you didn't see our tower work last week, have a look at how the designs went below:
Wow .. her tower hits the ceiling... But news has come to light that
using strong triangular prisms . . this one from RD may be a fraud
A huge 2.5 metres !
!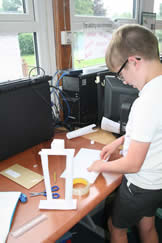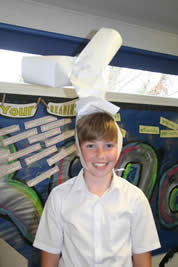 Some good design here for the base... but this IS cheating!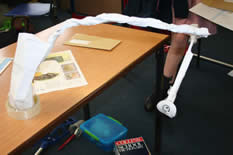 The Leaning Tower of Class 4... Very sensible design.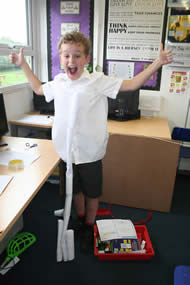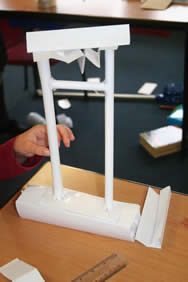 Some cheating going on here as well... But this one is a design masterpiece...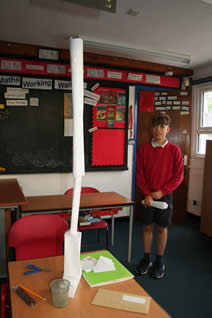 Both over a metre high here... well done.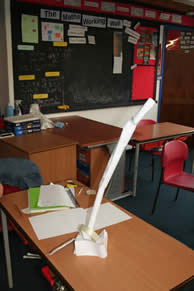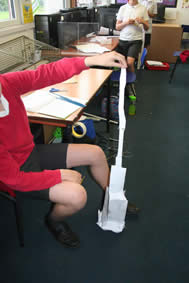 Just about standing... I hope uo're not holding that ...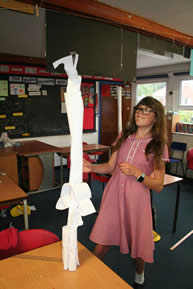 My goodness... it's actually standing...
A huge 1.53 m from home... impressive But can paper hold me up?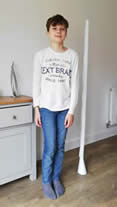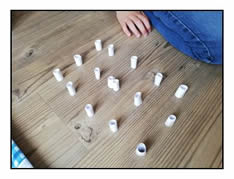 Spread out the weight... and.... incredible paper strength - great engineeering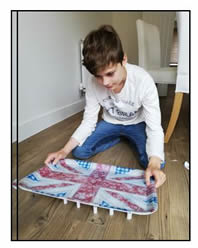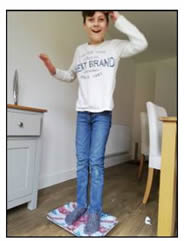 Activities for Week Beginning 13th July
Click here to go straight to the relevant day's activities:
---
Curriculum Art and Design Week

Monday 13th July:
Task 1: A Random Fun Kahoot Quiz:
After last weeks building task, lets do a quiz about 'towers' of course - it's important we keep up our knowledge of 'towers' and tower related stuff.
Follow the simple instructions below to take part - have a go, have a guess, see if you can finish in the top 5 !
1. All you need to do is go to 'kahoot.it', or click on the
banner below..
2. Type in the code of the quiz I have provided below.
3. Type in your initials so I will know its you.
3. Choose A, B, C or D in the time allowed.
4. The Quiz quizes finishes at 3:00pm on Friday - I'll post the results
up next week.
Game PIN: 05349134
---
Task 2:

Creative Illustration:
Lots of art and design in our curriculum time this
week.
In our last week, we are creating poetry in literacy to reflect our year like no other. We need to have some creative, powerful images to go with our poem.

When we write up the poem as a work of art at the end of the week, to mayne go on the wall, it needs to be illustrated with images to illustrate the feelings and moments which it is expressing.

Design either a piece of artwork which you think best reflects your poem - it could be full of many images and pictures, or it could be a single, poignant image which sums up the whole thing.

Be creative and careful and create something worthy of your poetry - take your time, it doesn't need to be finished today, we'll have Thursday and Friday to finish things.

They may may small images which you can add around your actual final draft write-up. or createa standalone picture which can go alongside the text.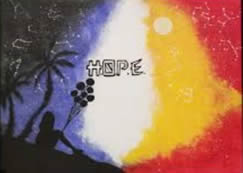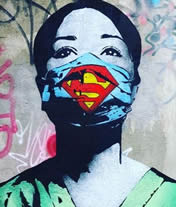 ---
Tuesday 14th July:
Book Cover Design:

Last week, we wrote the opening two paragraphs of our imaginary novel or story, using some pictures to inspire us. We focused on creating the setting, grabbing the reader's attention and making them care about what happens to our character in our imaginary unfinished story.
Today, we need to create a book cover for that story, if it were to actually be a real novel on the bookshelves of the world.
The Design Task:
1. Design your book cover, thinking about how you want to portray the unwritten story - remember, you already have the first two paragraphs, so these may contain images and elements which you may include in your cover.
2. You might use pencil, pastel, paint, fine balck ink, or even design it on computer with graphics or phot's and fonts - it's up to you..
3. You'll need a good title for the unfinished story, which will fit with the ideas you had around your paragraphs last week.
4. You may include an extra teaser line, or dramatic phrase to add thet air of mystery, excitement or intrigue:
"A Stunning Adventure of Danger and Daring..."
"Beyond the sun, beyond the moon, lies the secret for those who dare to dream..."
3. Have a look on the web at the many different types of cover design for children's books - they don't all contain pictures from scenes in the story. They may show an important object, a setting, or the title itelf may be designed in an artistic way.
The cover may even be very plain , with the colour and text creating that air of mystery or excitement. The whole idea is to get you to pick up the book and read it.
Here's some great examples:
.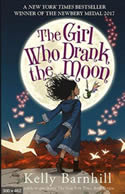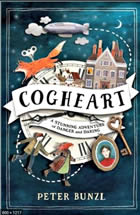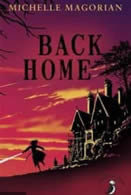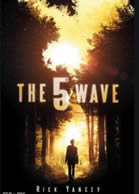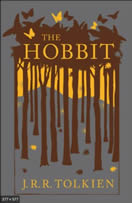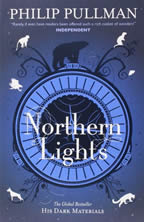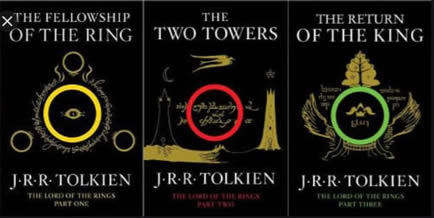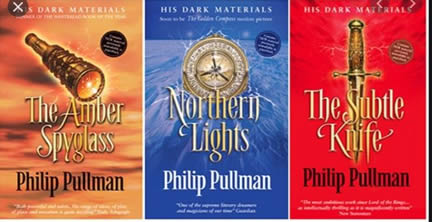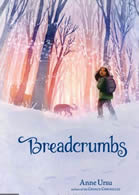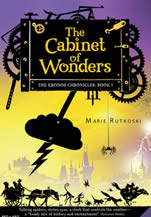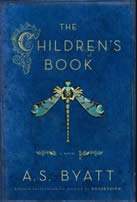 ---
Wednesday 15th July:
Paul Klee Portraits:

As it's the end of term, let's see see what you all look like now as you leave year 5 and 6 and move on up. I want you to create a self portrait of yourself today.
Task 1:
Use a mirror, or draw yourself (head and shoulders only) how you think you look, or how you wish people to see you - we are looking for some real imagination, and creativity here.
Use a pencil of fine grey or black pen, but don't colour anything in yet..
YOU CANNOT GET THIS WRONG, so don't worry if your portrait is not what you expected - we are going to add a nice, strange effect to it.
Task 2:
When you've draw the outline of your self portrait, watch the following presentation about Paul Klee; we are going to recreate his style over your portrait.
Click here to view the Powerpoint version of Paul Klee
Click here for a pdf version of Paul Klee Art
Task 3:
Look at how Paul Klee uses different tones to create his own style.
Look at the picture of a tree on slide/page 8. Now draw similar lines across your portrait: don't worry , you won't spoil it.
Now shade in each fractured section of your portrait picture, but be creative: you may want to stick to a limited colours and tones, or be completely wild in your colour choices. Use different tones and shades to give your portrait that strange, broken glass effect.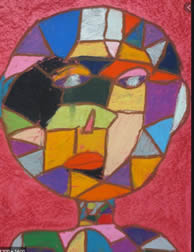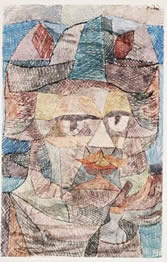 What do I use?
You can use water colour (if you have it) - this looks excellent. But crayon, pastel (very good effect), coloured pencils or felt tip will all work well..
Don't forget to send me in photos so we can all see. And don't worry if you don't finish - Friday and Monday will be finsihing off time for our artwork this week.
---
Thursday 16th July:
Task 1:

Goodbye and Good Luck to Year 6
from Year 5
Year 5, it's almost time to say goodbye to your good friends in year 6. We have not forgotten you in class, and have spoken about you evry day, looked at your work, clapped at cheered at the achievementsa you have sent in, and reminisced about our great times together this year.
I would like you all - EVERYONE OF YOU at home in year 5 to send me in a photo of a poster, a card, some brilliant graffiti, a message board , a powerpoint slide, a word document or anything I can copy and paste into a slide show for year 6 on their last day - letting them know what a great time we've had together and wishing them good luck and your best wishes and messages.
This will mean such a lot to everyone during this unfair and strange time.
Science / Geography:
Task 2: Growing Seeds Final Weekly Update - WEEK 5
After week 3: Definitiely not green, and growing a little crazily, desperate to find some light.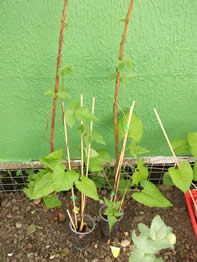 Harrison's plant is currently sneaking into the lead over Dylan's.
Time to see how our seeds have done after the final week of our challenge. Use your recording sheet, or table you have drawn in your book from last week, to record your observations.
1. Measure any stem growth.(the roots may be difficult to measure now - and in school, we have transferred our plants into the soil outside)
2. Make a careful, 'coloured-in' drawing of how the seed looks now (choose the seed which seems to have grown most, and stick with this one each week until the end of term).
3. Don't forget to let us know in class the height of your most successful bean !.
Click here to view the recording sheet from week 1
---
Friday 17th July:

FINISH OFF TIME:
Nows the time to finish off all those art projects we started this week:
Top priority is the Year 5 good luck message art. Please can you finish this and send this to me before Monday so I can put it all together before year 6's last day on Tuesday.
Other things to finish:
1. Your 'If I had wings...' poetry artwork to go with your poem, or illustrate around you poem
2. Your book cover for your 'unfinished' novel.
Creative Illustration.
3. Your Paul Klee portrait artwork.