Class 4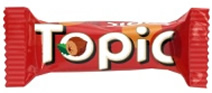 Our Autumn 2017 topic is
Momentous Moments of the Past.
Many of the areas we are looking at this term are based around events or achievements from the past.
We will begin by reading 'The Tempest' by Shakespeare, and find out the huge impact his decision to become a writer has had on our language today - learning how to summarise and precis a longer and complex story.
Our history and literacy studies will investigate the first moon landeing, how incredible an achievement it was and how to report it on a newspaper front page.
Our geography studies will look at climate zones and clouds and look back in time to see the effects of the Ice Age.
---
Autumn 2017
Our Titanic Topic
We will study the terrible events of the sinking of the Titanic, creating some beautiful and poignant narrative poettry, and written some powerful diary entries from children who were passengers on the fateful voyage. We will be creating incredible poems describing the tragic event. The quality of the work produced has been outstanding, as you can see by the examples from year 5 and 6 below from the year before last.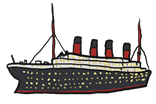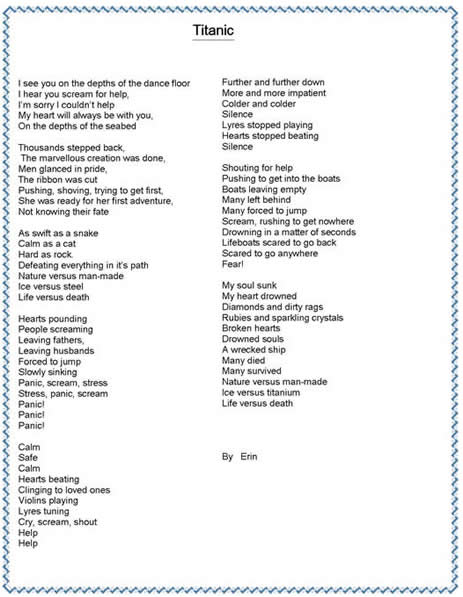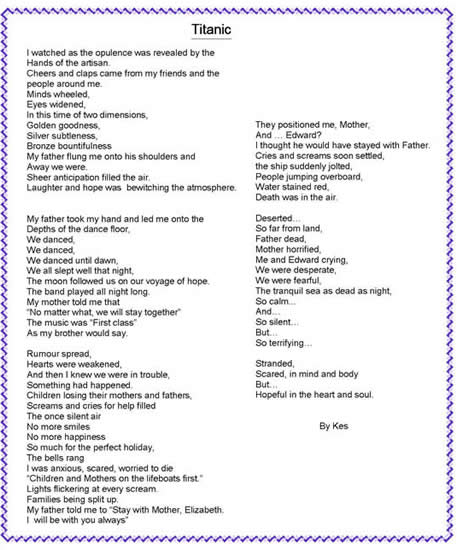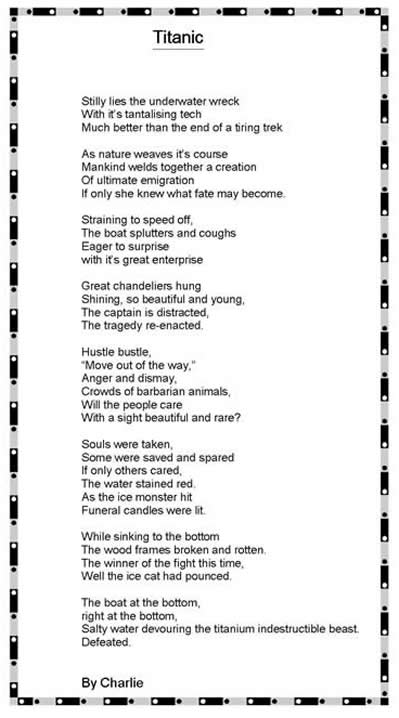 ---
2016-17 Victorians
Here are some more links to the Victorian era topic which we investigated last year through the novel Street child by Berli Doherty, which followed the life of a Victorian orphan on his harrowing journey through the streets of London, finally being rescued by Doctor Barnardo.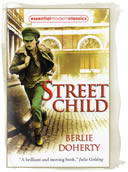 Click the book
to link to Berlie Doherty's
website
The Victorians

An excellent website created by Snaith
BBC Victorians website

Woodland Junior School Resources
---
Ancient Greece Links