Join the Friends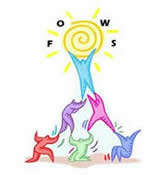 Welcome to Wreningham School.
We would like to take this opportunity to introduce
'The Friends of Wreningham School' (FOWS).
We can be reached through this email:
Friendsofwreninghamschool@gmail.com
The Friends of Wreningham have 2 main aims:
- To provide additional facilities and equipment
(through fundraising and grant applications)
to enhance the education and enjoyment of
school life of pupils at Wreningham.
- To hosts events which provide a social setting
for parents and staff to develop friendships and
relationships.
The October Halloween Cakes Stall
As a 'Friends' organisation we are open to grand parents, sisters, brothers, carers etc. as well as parents and teachers, and we have recently become a registered charity.
We work hard, at times, but have fun and we hope you can see that working together with the staff at Wreningham School we have made a difference!!
We would like to encourage you to get involved by joining us, and coming along to support our events.
Some of the events that we have organised in the past include:
Fashion Show
Easter Egg Hunt
Summer Fete
Clear-up day at school - DIY
(Latest clear-up day - Saturday 19th MArch 2022)
Money raised has gone towards:
- The new adventure playground (£5000)
- Subsidise school trips
- Contributions to classroom resources
- Subsidise travelling theatre and puppet shows in school
- Bought stage lighting for end of year performance
- Bought class set of ocarinas for music
- Bought tag rugby gloves for teams
- Provide additional classroom equipment eg digital cameras
- Provide picnic benches and parasols
- Purchasing a Table Tennis Table
- Year 6 Memories Book