New Head for a Day Elected!
The four Candidates place their votes... hope they voted for themselves!
Scroll down through election day to find out what the manifestos promised, how the day progressed and who fianlly won the chance to be Head for a Day in July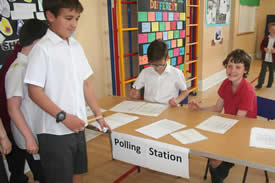 The returning officers set up for a days voting...
Choose Your Manifesto!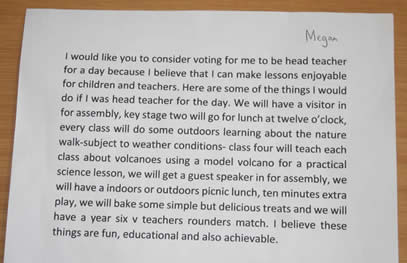 Candidate One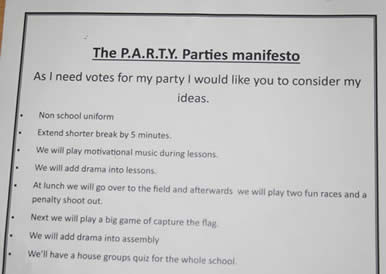 Candiodate Two
Candidate Three
Candidate Four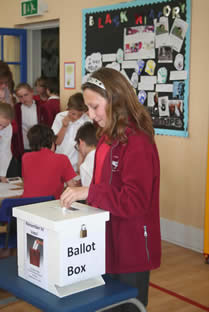 The voting paper - Only an 'X' will count One of the candidates casts her vote
The polling station get incredible busy.. everyone is keen to take part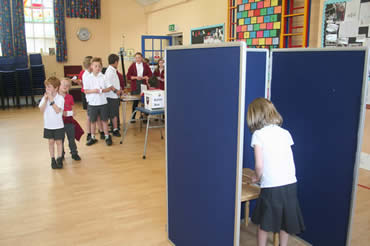 Into the booth to make that big decision...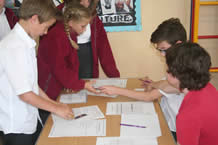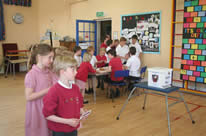 ...and the winner is CHARLIE!
We look forward to Charlie taking up his position as Head Teacher for the July near the end of term. In addition, as the the other candidates carried out their campaigns so well, one item from ech of their manifestos will also be incorporated into the school day.